Greenfield Township Volunteer Fire Company
Public Safety – Greenfield Township Volunteer Fire Company
Fund Drive
The fund drive has been mailed and donations are starting to come in. If you have not donated, please do!
These volunteers spend a lot of time training for and responding to emergency calls. It is much easier to attract and retain volunteers if they don't have to spend more of their time trying to raise funds to provide protection for you and your property.
If you are able to donate any time helping with fundraising, building maintenance or general business operations, please leave a message at the fire station at 725-9109 or on facebook at Greenfield Township Volunteer Fire Company.
Your donations are appreciated. Please consider mailing a donation now to the Greenfield Township Volunteer Fire Company, 10160 Station Road, North East, PA 16428.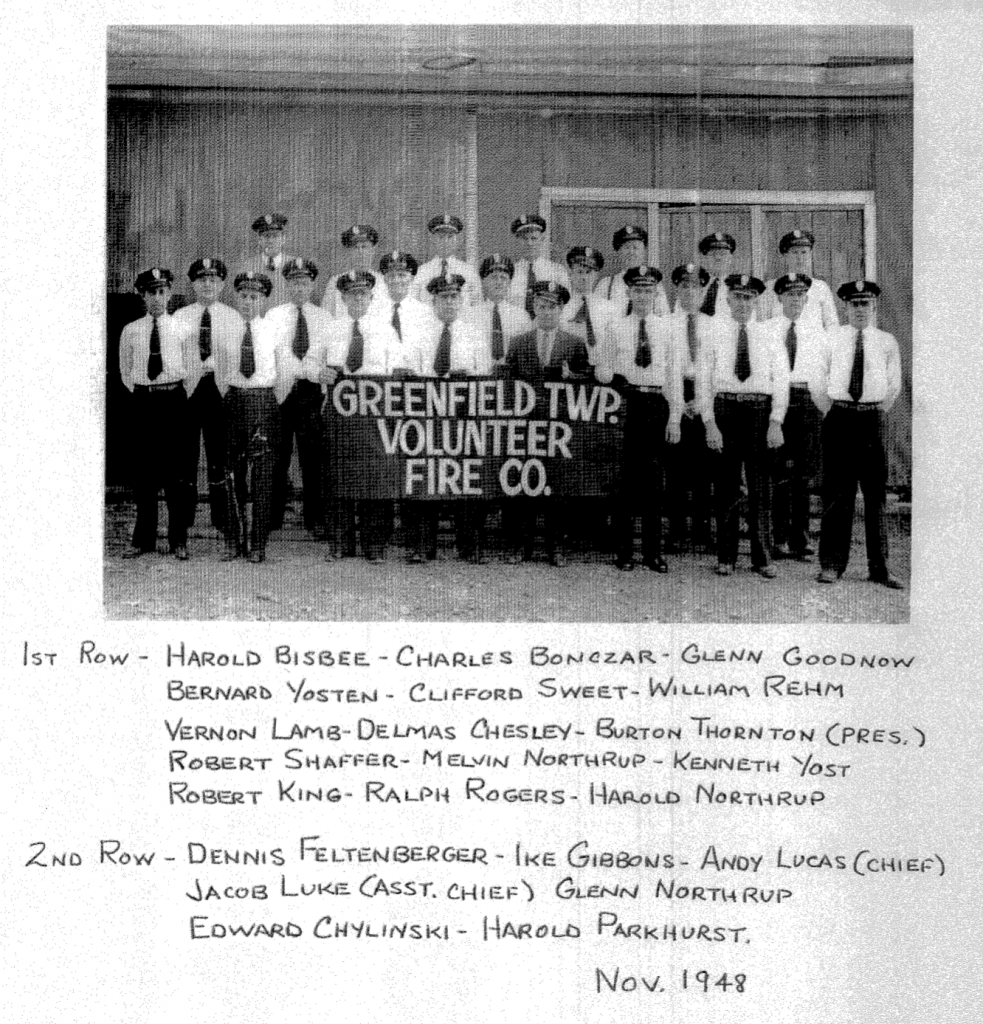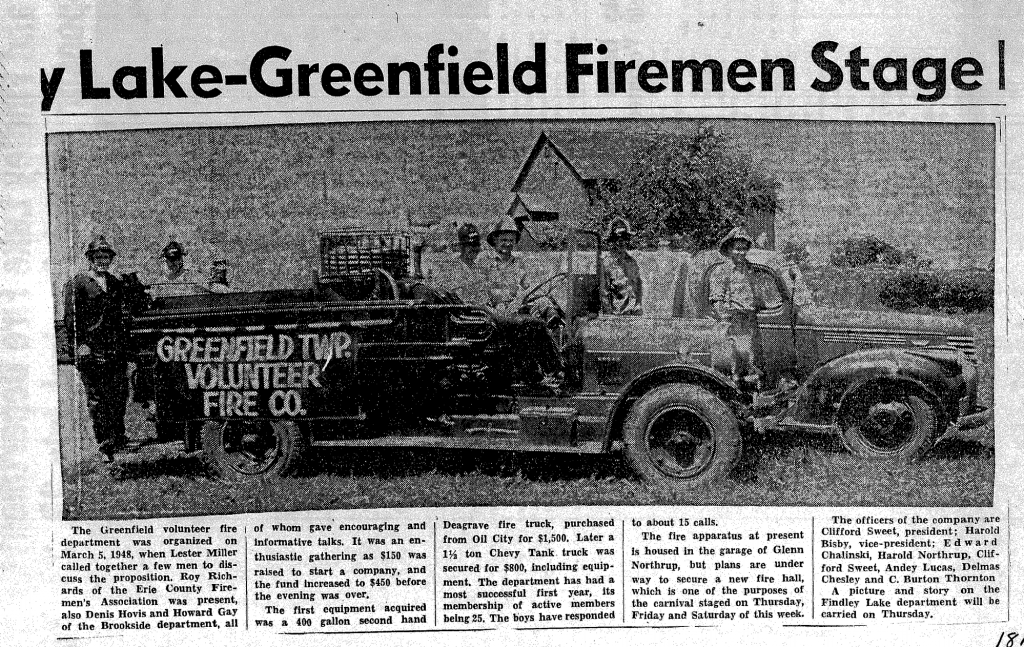 2023 Relief Association Officers
President: Brian Abbey
Vice President: Dave Bartlebaugh
Treasurer: Darcy Snyder
Assistant Treasurer: Heather Walk
Secretary: Amanda Hedlund
2023 Business Officers
President: Brian Abbey
Vice President: Dave Bartlebaugh
Treasurer: Darcy Snyder
Assistant Treasurer: Health Walk
Secretary: Amanda Hedlund
2023 Line Officers
Chief: Kevin Bartlett
Assistant Chief: Ralph Burlingham
Deputy Chief: Joe Fedele
Captain: Chad Hullings
Lieutenant 2: Darcy Snyder
Safety Officer: Vacant
2023 Board of Directors
John Zello
Jerre Heyer
Barry Walk
Kevin Bartlett
Brian Abbey
Heather Walk
Darcy Snyder